Hello, HackTheBox Community!
I've created a new toolkit - "Pentest Collaboration Framework" (PCF). This tool will help you to share and collaborate with your security team.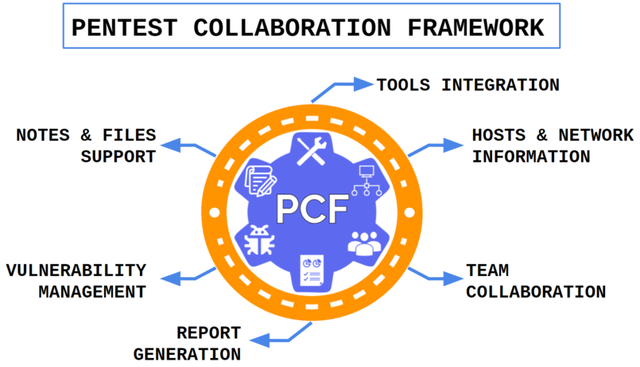 It's analogous of Lair, Faraday & Dradis. But it is free, opensource (python v3), portable and cross-platform!
🔗Gitlab: https://gitlab.com/invuls/pentest-projects/pcf
🕹️Demo: http://testing-pcf.herokuapp.com/
🌐Wiki: https://gitlab.com/invuls/pentest-projects/pcf/-/wikis/home
📊 PCF vs analogues
It also supports the following features:
report generation (with user-defined templates)
hosts graph generation, integration with 10 tools
one-click heroku deploy
bruteforce project wordlist generatior
hosts list exporter
saved credentials wordlist generator
aws fast deployment
...
and other features, which can be used by penetration testers!
🛠️ Supported tools
P.S. If you have any questions - better write me in telegram - @drakylar or tool's chat https://t.me/PentestCollaborationFramework .